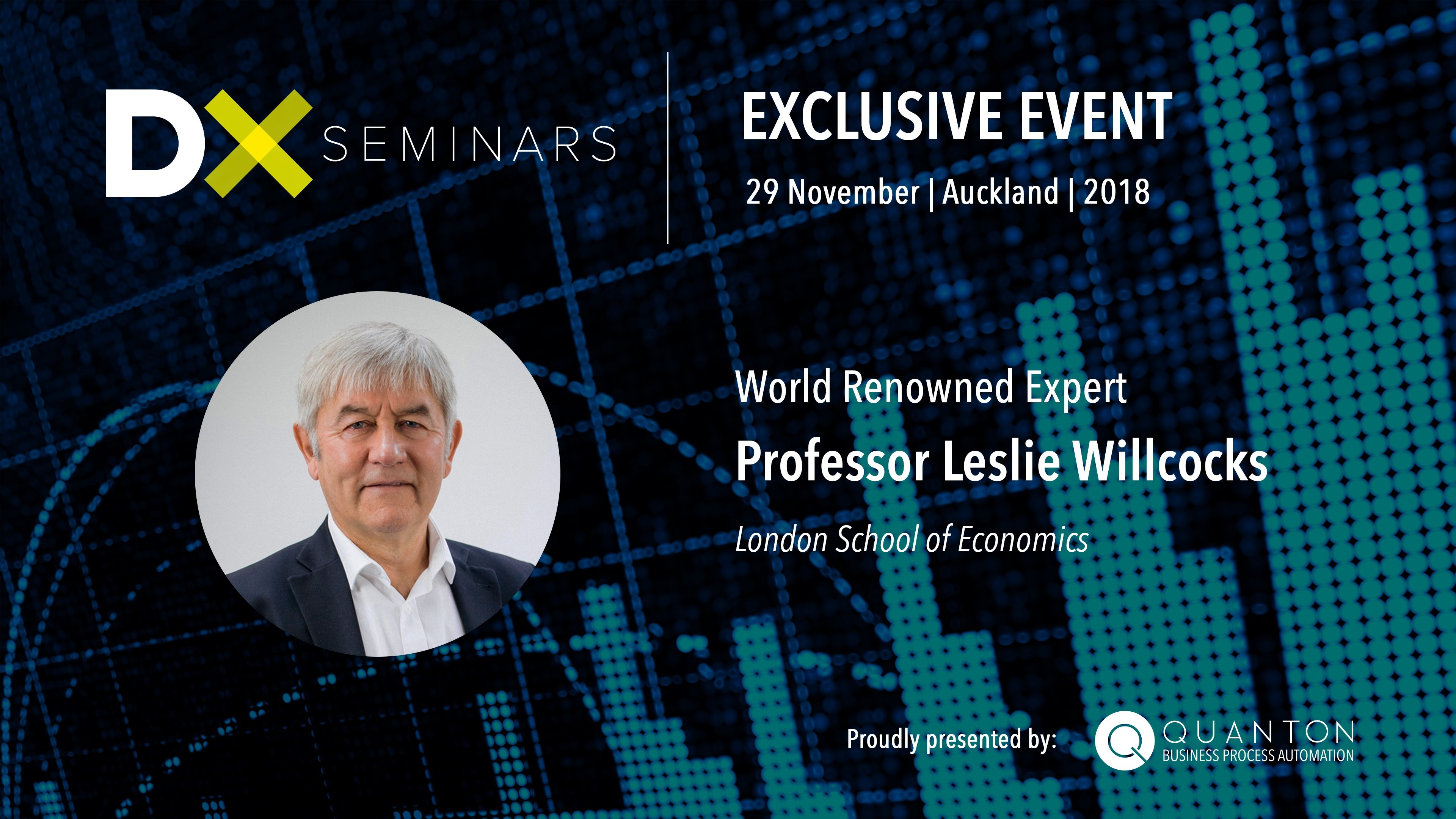 Building on the success of a significant event in September Quanton is excited to announce the next conference in the DX Seminar series, headlined by renowned global Robotic Process Automation expert Professor Leslie Willcocks from the London School of Economics.
Following growing demand from the New Zealand business community and a sell-out audience in September, the next event will take place six weeks from now on Thursday, November 29th in Auckland.
Designed to give innovative business leaders the practical knowledge they need to drive immediate business value, this event is headlined by renowned global expert Professor Leslie Willcocks from the London School of Economics (LES) and will focus on the current state of Robotic Process Automation (RPA) worldwide. Full event details are now available online, and early-bird ticks are on sale.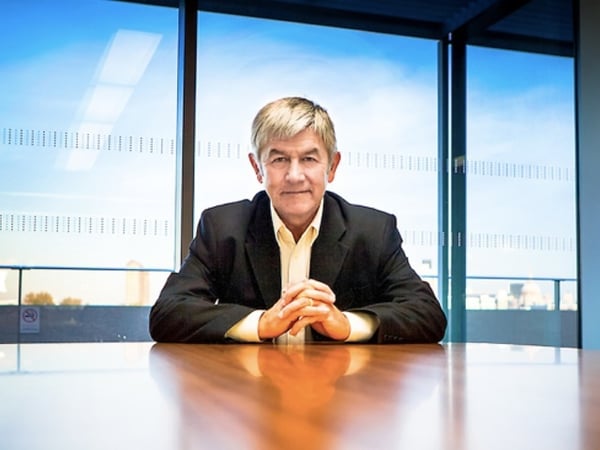 Professor Willcocks will discuss his research which contradicts the widely held belief that technological change in the RPA and AI space will lead to job losses. He will also discuss the vital role that governance (technical, project and programme) plays in scaling RPA and Cognitive Automation programmes in the modern enterprise and finally the next phase of Cognitive and Intelligent Automation.
Willcocks has a global reputation for his work in Robotic Process Automation, Cognitive Automation and the future of work, digital innovation, outsourcing, global management strategy, organisational change, IT management and managing the digital business, His recent research into multiple industries, applications and use cases has provided evidence that that RPA adoption is accelerating, maturing and scaling in global enterprises.
Willcocks research has been based on unprecendented access to global RPA programmes, technology providers including UiPath and Blue Prism and implementation partners. He isthe co-author of over 60 books based on these subjects and has published over 230 papers in journals such as Harvard Business Review, Sloan Management Review, California Management Review, MIS Quarterly and Journal of Management Studies.
In a high-powered speaking line-up, Professor Willcocks will be joined on stage by local and Australian business and technology leaders including Axel Schneider, Customer Success Director for UiPath - Australia and New Zealand and Carol D'Silva, Senior Manager Process Engineering for Westpac.
As the New Zealand market continues to grow and develop, Quanton's role is to aid businesses to understand and realised the opportunity for Robotic Automation and the future opportunity for Cognitive and Intelligent Automation.
This senitiment is described aptly by Garry Green, Managing Director and Founder of Quanton who led and implemented New Zealand's first Blue Prism RPA programme saying "it is a great privilege to have Professor Leslie Willcocks headlining the November DX Seminar. He is a world leading authority on RPA and cognitive automation and will bring some fascinating and actionable insights for New Zealand business leaders."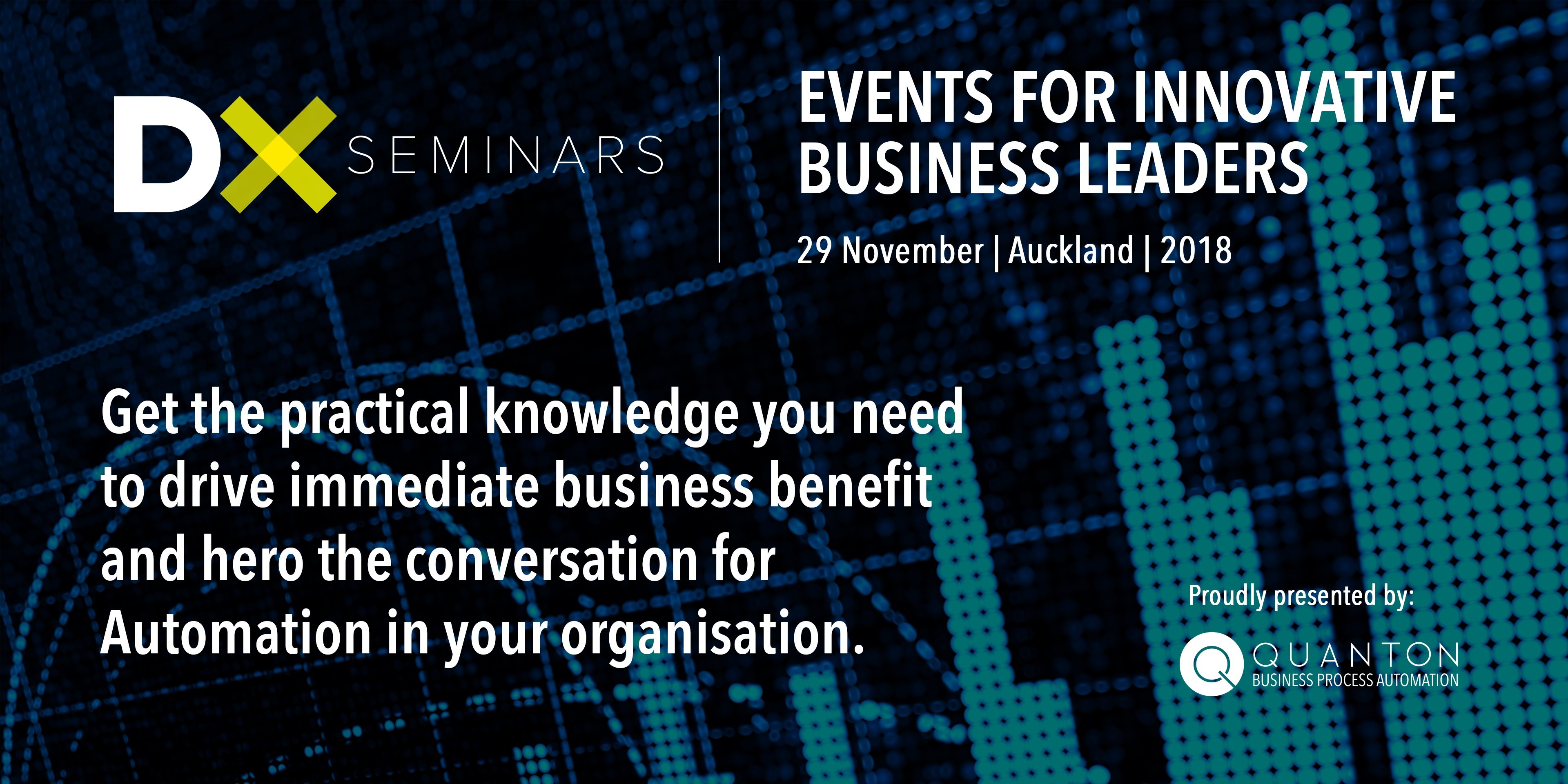 Reflecting Quanton's commitment to supporting digital transformation and adding value to New Zealand's RPA community, Quanton is incorporating a special User Group forum into the format.
Available on an invitation-only basis to RPA users the opportunity provides an open forum for users to leverage Willcocks knowledge directly and discuss common challenges in their programmes.
Designed to offer opportunities for innovative business leaders to connect with like-minded individuals, the event will conclude with a book signing and the chance to speak directly with speakers.

Quanton's next DX Seminar event taking place on November 29th in Auckland is a must-attend event for business and technology leaders involved in operational strategy, process automation, process improvement, shared services or business transformation. The half-day seminar is expected to be attended by innovative business leaders from a variety of sectors ranging from financial services to telecommunications, local government, infrastructure to health, manufacturing and more.