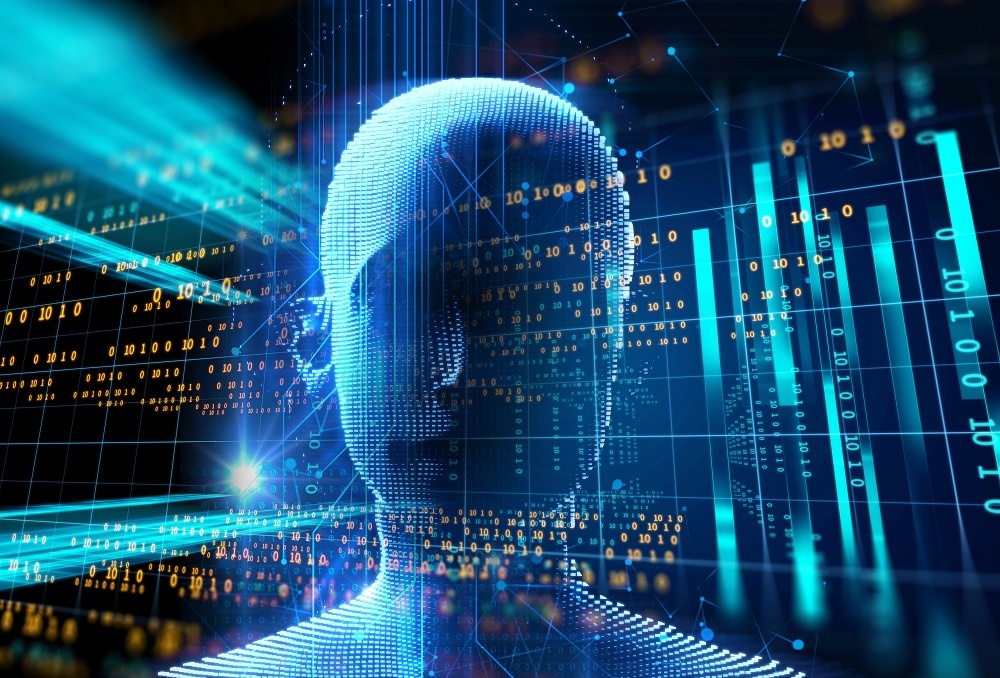 Organisations are rapidly moving towards Robotic Process Automation (RPA) and looking at the horizon for the future opportunities of AI and other advanced technologies as a means to enable digital transformation.
This idea was supported entirely by Phil Fersht, CEO and Chief Analyst at HfS Research when he said "RPA has breathed new life into business operations by speeding up processes, increasing access to crucial data and digitising workflows. However, as this capability become the norm, further value must be realised by integrating software robots into emerging AI platforms."
The market for AI is rapidly growing. Forrester forecasts the RPA market will reach US$2.9Bil by 2021, as a subset of the US$48.5Bil broader AI enterprise spend.
According to a HfS research study which surveyed 400 senior IT and operations executives 81% of enterprises see artificial intelligence and machine learning as important directives towards operations strategy – "higher than any priority other than cost reduction". According to the 2018 North American Banking Operations Survey, 40% of leaders say that by 2020 up to 40% of their banks' spending on digital transformation will be in their operations and in a recent Deloitte Insights study 42% of respondents believed that Artificial Intelligence will be widely deployed in their organisations within three to five years.
The promises of AI and advanced technologies are not necessarily future opportunities, however.
Global cloud platforms such as Google and Microsoft are enabling a range of advanced capabilities including sentiment analysis, handwriting recognition, natural language processing and text extraction. The primary challenge which will be faced however relates to the seamless integration of these technologies with existing systems and fusion with business processes.
Discussing this challenge Sara Burnett, Research Vice President at Everest Group stated "Companies need well-integrated platform capabilities that can enable AI solutions at scale. There is a growing demand for combining RPA and AI to extend the scope and scale of business process automation."
Blue Prism is one technology which is simplifying the adoption of AI within business processes and enabling the practical use of advanced technologies within enterprise operating models. Specifically, Blue Prism is helping organisations take advantage of the emerging and future opportunities of advanced technologies by creating a flexible capability to virtually integrate technology capabilities, increase the availability and quality of data and underpinning autonomous system capability.
Supporting recent successes Blue Prism has been recognised as "Best Robotic Process Automation Company" at the 2018 Artificial Intelligence Breakthrough Awards.
The AI Breakthrough Awards is an independent organisation that recognises and honours excellence, creativity, hard work and success of companies, technologies and products in the field of artificial intelligence. In 2018 more than 2,500 nominations from over 15 different countries around the world were submitted for consideration.
This award only builds on Blue Prism's recent momentum in the AI industry including collaboration and out of the box integrations with Google Cloud, Microsoft Cognitive and IBM Watson and with the availability of Blue Prism's cloud integrations, joint customers now have access to crucial automation tools including natural language processing, translation and visual recognition.
These cloud services offer a range of functions that collectively have the potential to achieve a level of attended and unattended process execution to a far greater extent than previously possible. The catch is that these models are pre-trained on vast, albeit generic datasets and thus neither configurable nor precisely-tuned for specific contexts. Being nascent services, however, it is certain that the near future will see significant performance increases and additional features.
Paraphrasing James Johnson, Managing Director, AI Breakthrough "Blue Prism is simplifying digital transformation to help accelerate business results for their customers".

A recent quote from Steve Guggenheimer, Microsoft, seemed an apt way to conclude this article: "It's too late to do nothing, but its too early to do everything" and referencing Dawie Olivier visionary organisations such as Westpac New Zealand are investing in embedded AI solutions, Computer Vision, Machine Learning and Natural Language Processing (Alongside Robotic Process Automation).
Leading organisations globally and in New Zealand are prioritising the need to infuse technologies which are currently available and be ready for emerging technologies.