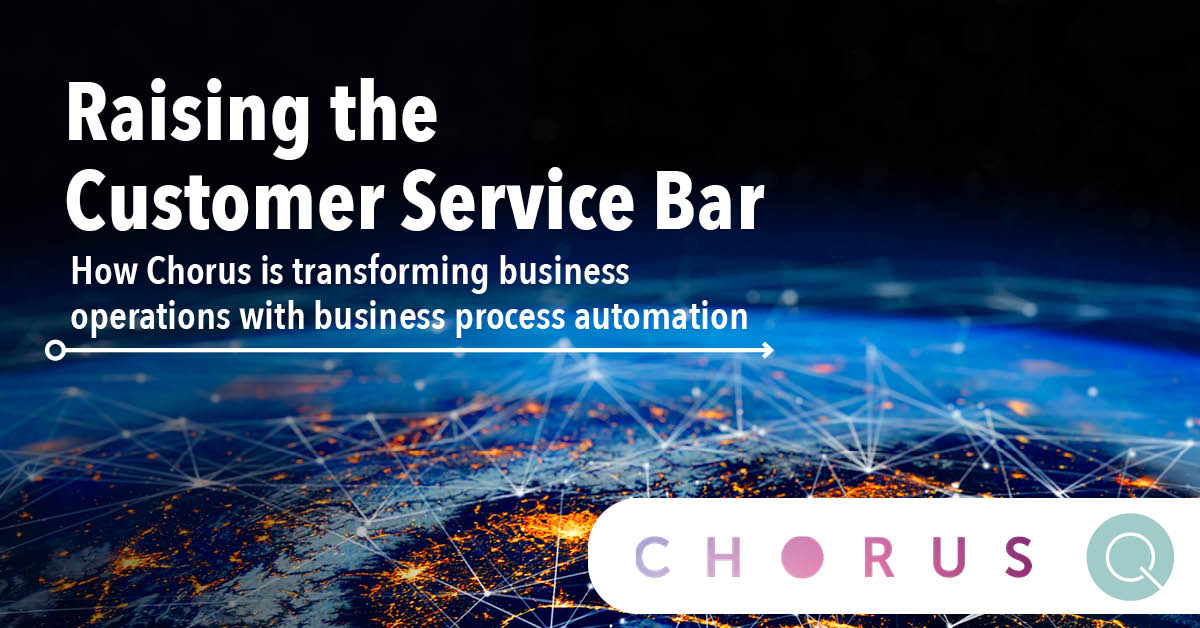 How business process automation can provide resilience, relieve pressure on staff and enable companies to win at customer service.
Chorus New Zealand share their Robotic Process Automation journey and success supporting New Zealand through a major infrastructure transformation in a pre and post-covid world.
In business, sometimes things come in a steady, predictable stream. But more often than not they don't. When surges in demand hit, scaling up your human resources can be problematic. However, with a software robot or digital worker team on your workforce, it's easy to redeploy them where they're needed.
That's the case for Kiwi telecommunications infrastructure provider Chorus; a company we at Quanton have had the pleasure of working with for a number of years now.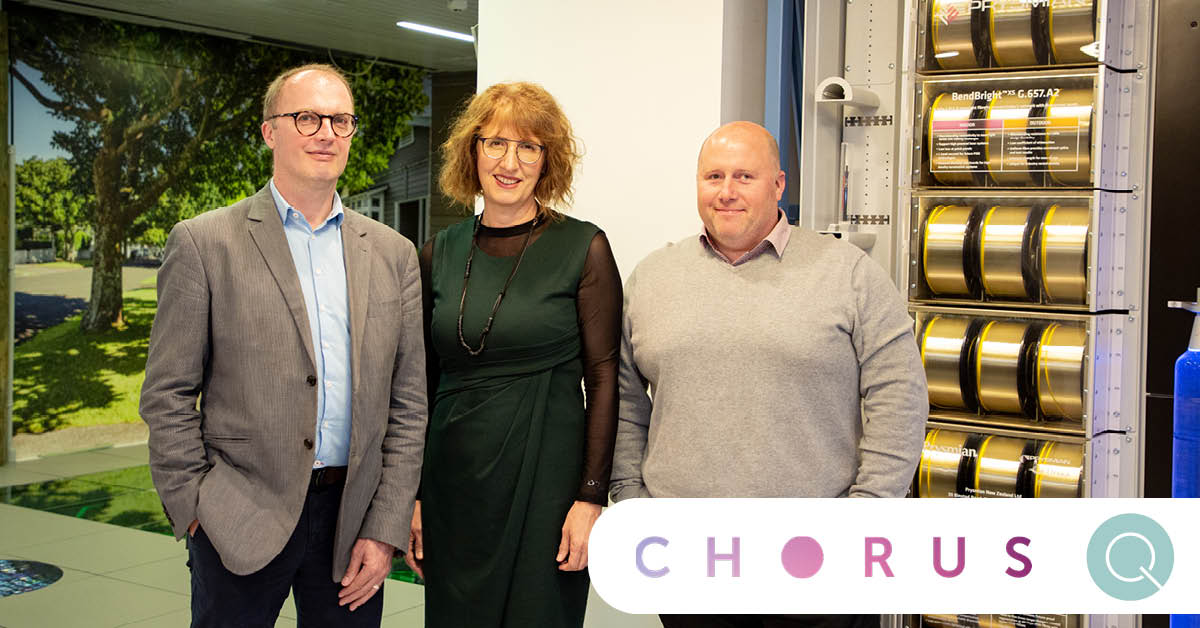 From left to right: Garry Green, Managing Director - Quanton, Robyn Malcom, Manager Insights and Optimisation - Chorus, Fraser Hill, Manager Service Automation - Chorus.
Chorus was one of our first customers – and one of the first New Zealand companies to embrace robotics process automation (RPA) and embark on a Blue Prism RPA programme.
We worked with Chorus to automate three key processes around connecting customers to its fibre network. And we're proud to say they have since established its own Centre of Excellence with our help, and automated new processes under their own capability while continuing down the automation road.
It's a programme that has enabled Chorus to manage fluctuating demand, support cost-avoidance, achieve operational agility to scale or change in line with market conditions and drive resilience in their operating model.
The Chorus robots highlight some key areas where automation can help.
One: Fluctuating workflows
Chorus is very volume driven and has the added complexity of fluctuating demand with daily and weekly peaks and troughs.
Fraser Hill, Chorus' Manager of Service Automation told me that in the past the company has been responsive through increased use of human teams, but that has its limitations. "Now we are in the position to be reactive and responsive and scale the software robots up really quickly to be more customer responsive than we could before," he says.
Chorus' robots are handling around 55,000 transactions a month. That's the equivalent of 12 to 16 FTEs. And they are able to be redeployed quickly to whichever process needs them.
Two: Increased resilience in a time of Covid
When New Zealand went into lockdown in March and again in August, Chorus was among the many companies who rapidly moved to work at home for its employees. The robots, however, continued their work unaffected by Covid.
Three: Out of hours work
As well as the robots deployed to connect customers to its fibre network, Chorus has deployed robots to assist in a five year project which will ultimately see more than 100,000 customer services migrated onto other technology platforms.
It's a project of work done largely out of office hours.
Four: Bringing outsourcing back home
As Covid-19 lockdowns kicked in globally earlier this year, Chorus needed to bring a lot of work which had been offshored for 12 to 14 years, back onshore.
By its nature, offshored, outsourced work tends to be lower value, simple processes – the swivel chair copy and paste tasks – making RPA a natural fit.
RPA came into its own when you can see they now have control over those processes. Robyn Malcolm, Chorus Manager Optimisation and Insights shared that there's a whole other level of benefit you get with being able to automate these simple things. "It gives you a lot more control and we're not reliant on other people's business models, so there's a whole other level of advantage."
Five: A new higher skilled workforce
For Chorus the addition of the robots has resulted in a new, more skilled workforce, with a growing internal team focused on the intersection between automation and processes.
You have a need for people who understand the intersection between automation and processes and how to take things and automate them, so it has built a new more skilled workforce with a new set of skills.

Whilst the COVID-19 crisis is front of mind for all Kiwi organisations, it is also becoming a driving catalyst to the mainstream adoption of business process automation.
Organisations like Chorus have already adapted to an ever-changing (and disruptive) business environment with the adoption of RPA. The move to a more remote workforce, increased productivity and the management of processes that are often repetitive but vital for high service delivery - some of the key lessons for other organisations looking to optimise their resources as well as improve their business resilience.

Related Content:
Chorus New Zealand Business Process Automation Case Study
Media coverage by reseller.co.nz